Whole Body Program Only PBI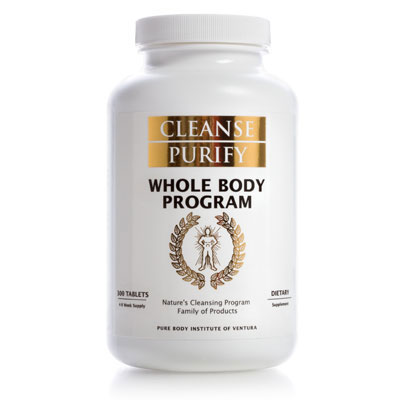 Whole Body Program Only PBI
---
Many researchers and health care professionals believe that invigorating the body's eliminative channels and expelling accumulated impurities is the best method for health improvement, resulting in an overall rejuvenation of our body's basic processes.
Use with Colon Program for a complete body cleanse. As a gentle, but highly effective cleanse, the Pure Body Institute recommends at least a three month supply. Each set is approximately a one month supply depending on usage.
DOES NOT SHIP TO CALIFORNIA
Suggested Use: Take 3 to 7 tablets in the morning and evening, one half hour before meals, with at least 6 ounces of water.  
Note: these products are not considered safe while expecting or nursing or under the age of 12 years