Join the MMH Team!
We want you to succeed! We are excited to help you with Professional Development and Learning new Skills. On-the-job training provided. Come join our team!

See below for all currently available positions. Please fill out the form below and upload your resume. We look forward to meeting you!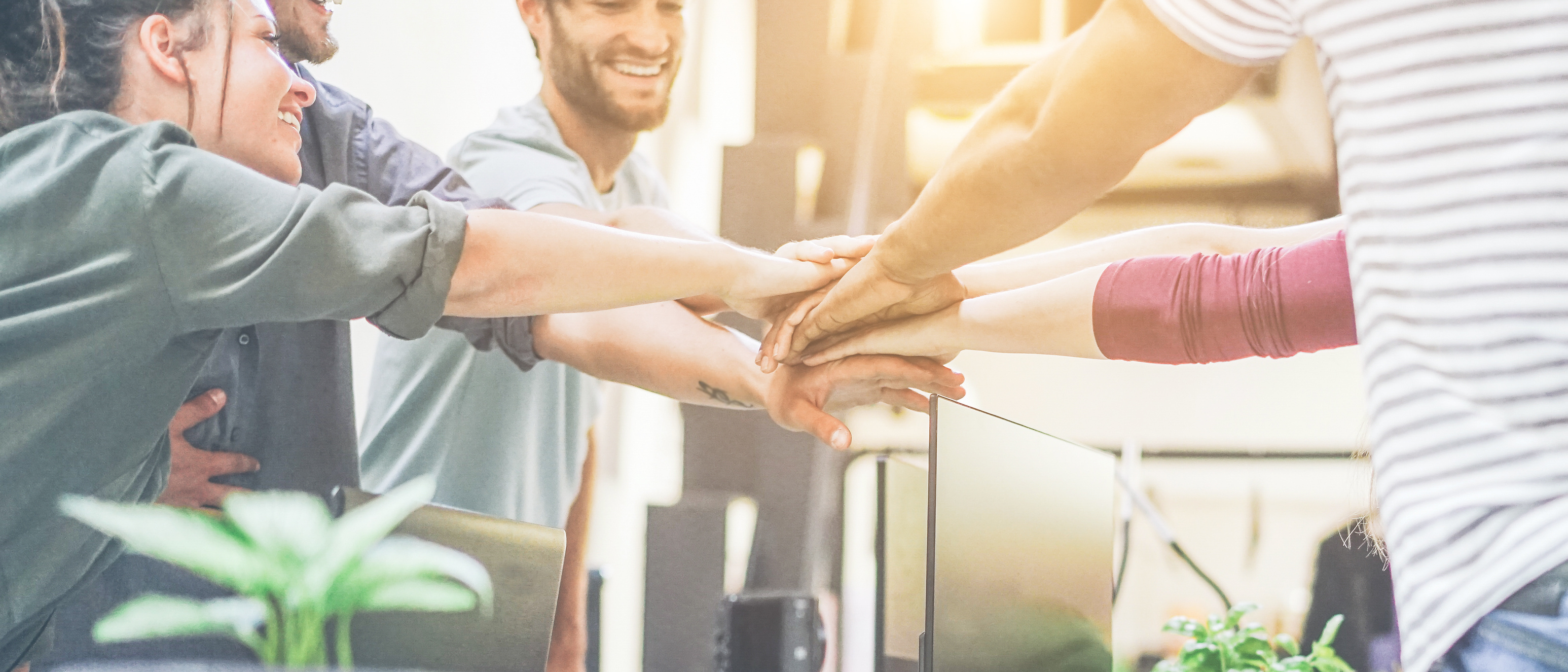 We are always looking for awesome new talent to add to our growing team! If you don't see a job you are interested in
below, submit your resume anyways and we will contact you.
Customer Service Specialist | $14/hr | FT
Are you a kind, respectful, caring individual who works efficiently and is genuinely devoted to finding the best solution for our customers? We are looking for energetic, motivated, and caring team players to join our Customer Service Department. We manufacture pure, all-natural health solutions that change lives, and encourage a genuine, caring, and positive workplace.
Our Customer Service Team creates personalized connections with our new, existing, and potential customers. You will deliver excellent customer service while performing customer-oriented tasks that are engaging and rewarding as you work to meet key objectives and goals. You are part of creating a meaningful connection between each customer and our brand.

Essential Duties and Responsibilities
• Hand selects items and fills orders and packages them.
• Determines appropriate shipping methods.
• Examines outgoing shipments to ensure shipments meet specifications.
• Maintain inventory of all finished goods.
• Operate a forklift or use a pallet jack to move, convey, or hoist shipments.
• Unpack and examine incoming shipments, reject damaged items, record shortages, and corresponds with the shipper.

IT Support | DOE | PT
Do you thrive on solving IT problems? Are you fully committed to resolving users' issues and helping make your co-worker's jobs easier by troubleshooting, researching, and fixing technical issues? If so, we may be the right fit for you. We are looking for a technically skilled candidate with good problem-solving abilities.
You will be responsible for providing technical assistance and support related to computer systems, hardware, and/or ERP software. Respond to queries, run diagnostic programs, isolate problems/issues, and determine and implement solutions to resolve user issues in a timely manner. You will work closely with the Development team to ensure that system functionality and performance are maintained, and downtime is minimized at all times.
1-2 years of IT experience is preferred.


Essential Duties and Responsibilities
• Installs or assists service personnel in the installation of hardware and peripheral components such as monitors, keyboards, printers, and disk drives on the user's premises.
• Loads specified software packages such as operating systems, word processing, or spreadsheet programs into computers.
• Communicates and makes necessary changes with IT specialists and Software programmers. This includes being the main communicator with and between IT Systems/Software programmers and employee users.
• Trains employee users in the use of equipment, software, manuals/processes and keep SOPs (Standard Operating Procedures) up to date.
• Coordinates activities with network services, or other information systems groups.
• Provides updates, status, and completion information to manager, problem request tracking system, and/or users, via voice mail, e-mail, messenger apps, or in-person communication.
• Replaces defective or inadequate software packages. Refers major hardware problems to service personnel for correction.

QC/QA Specialist | DOE | FT
Our Quality Control Department is looking for a full-time QC/QA Specialist who is committed and passionate about dietary supplements and understands the importance of upholding an uncompromising commitment to quality.
The QC/QA Specialist will ensure that the organization's product and service are consistent. They check the quality of incoming and outgoing products manufactured in our cGMP-compliant facility by conducting tests, monitoring production processes, and ensuring products meet the company's quality standards. We manufacture pure, all-natural health solutions that change lives in a genuine, caring, and positive environment.
Must possess outstanding verbal & written communication skills and work effectively with others along with true integrity. On-the-job training is provided. cGMP, FDA, FSMA, or quality control experience preferred but willing to train the right candidate.


Essential Duties and Responsibilities
• Establish, approve, and test QC specifications for all starting materials, finished products, packaging materials, and labels.
• Establish, approve, and maintain all controlled documents which include but are not limited to SOPs (standard operating procedures), Master Batch records, and Packing documents.
• Establish, approve, and maintain all written procedures, current files, material samples, and work-in-progress products.
• Evaluate procedures for document change control including but not limited to revise and approve the revision of all established quality control specifications, sampling and testing instructions as necessary, to replace superseded versions, and to maintain a complete written collection of the current versions and a historical record of all amendments.
• Sample and test starting materials, finished products, specified intermediate products and specified packaging materials for compliance with their specifications, using the established sampling and test procedures.
• Participate in all investigations of deviations, discrepancies, or test failures. Evaluate and authorize any deviations from normal processing and procedures, reprocessing, and/or re-working of products or materials.

Production Assistant | $14/hr | FT
Our Production Department is looking for team members with an excellent work ethic and positive attitude. We manufacture pure, all-natural health solutions that change lives, and we encourage a genuine, caring, and positive workplace. Full-Time Time positions are available.
The production department utilizes raw ingredients, packaging components, and manufacturing equipment to manufacture dietary supplements according to its specifications in our FDA/cGMP compliant facility. You will be part of a fun, hands-on, fast-paced team working together to produce over 500 different supplement products which are being sold worldwide.


Essential Duties and Responsibilities
• Ability to accurately follow the production steps outlined in each specific batch record. Set up and operate production equipment in accordance with current good manufacturing practices and standard operating procedures. Handles the efficient manufacturing, packaging, and labeling of products.
• Select and measure or weigh ingredients, using English or metric measures and balance scales.
• Document all steps of any process. Maintain quality assurance standards for all procedures.
• Clean production equipment and work areas.
• Maintain accurate inventory of all packaging components and ingredients.

Bookkeeper| $15/hr | PT
Are you an experienced accounting professional who would love a part-time position that would allow you to achieve the optimal work/life balance that you have always dreamed of? We are looking for a skilled, detail-oriented, organized bookkeeper to join our team. This is the opportunity you have been waiting for!
You will be responsible for the day-to-day financial transactions of the organization including recording financial transactions, processing accounts receivables and payables and reconciling bank statements. Accounting in other systems beyond QuickBooks is preferred.
This is a challenging position with a large, rapidly moving inventory. Manufacturing accounting experience preferred. We manufacture over 500 pure, all-natural health solutions that change lives in a genuine, caring, and positive environment.


Essential Duties and Responsibilities
• Prepares and processes daily cash and credit card deposits and fills out cash control sheet daily. Prepares and processes credit card payment/refund transactions daily.
• Reviews and posts receipts and payments to appropriate ledgers, spreadsheets, records, and databases.
• Prepares, sorts, copies, files, and mails invoices, receipts, checks, correspondence, and other requested items.
• Prepares accounts payable checks, online payments, credit card payments via phone and processes bill pay weekly.
• Researches and processes charge backs, returns, refunds, freight charges, cost of lost or damaged goods, bad checks, and similar items.
• Answers accounts payable and receivable inquiries and follows up.
• Monitors accounts payable and receivable to ensure payments are accurate and timely. Prepares and sends customer statements.

Benefits you receive working at MMH:
PTO
Paid Holidays Off
Employee Discounts
Employee Credit
Simple IRA
Monthly Bonus Incentives
M-F Shift
Paid on-site lunches
Cafe on site with employee discounts
Costco membership reimbursement
Please fill out the below form if you are interested in an open position at MMH. Please note that a full resume must be uploaded in order for us to consider your application.
If a full resume, with contact information, is not included we cannot consider you for the position.