(MMH) Green Black Walnut Hull Tincture 2 oz (60 ml)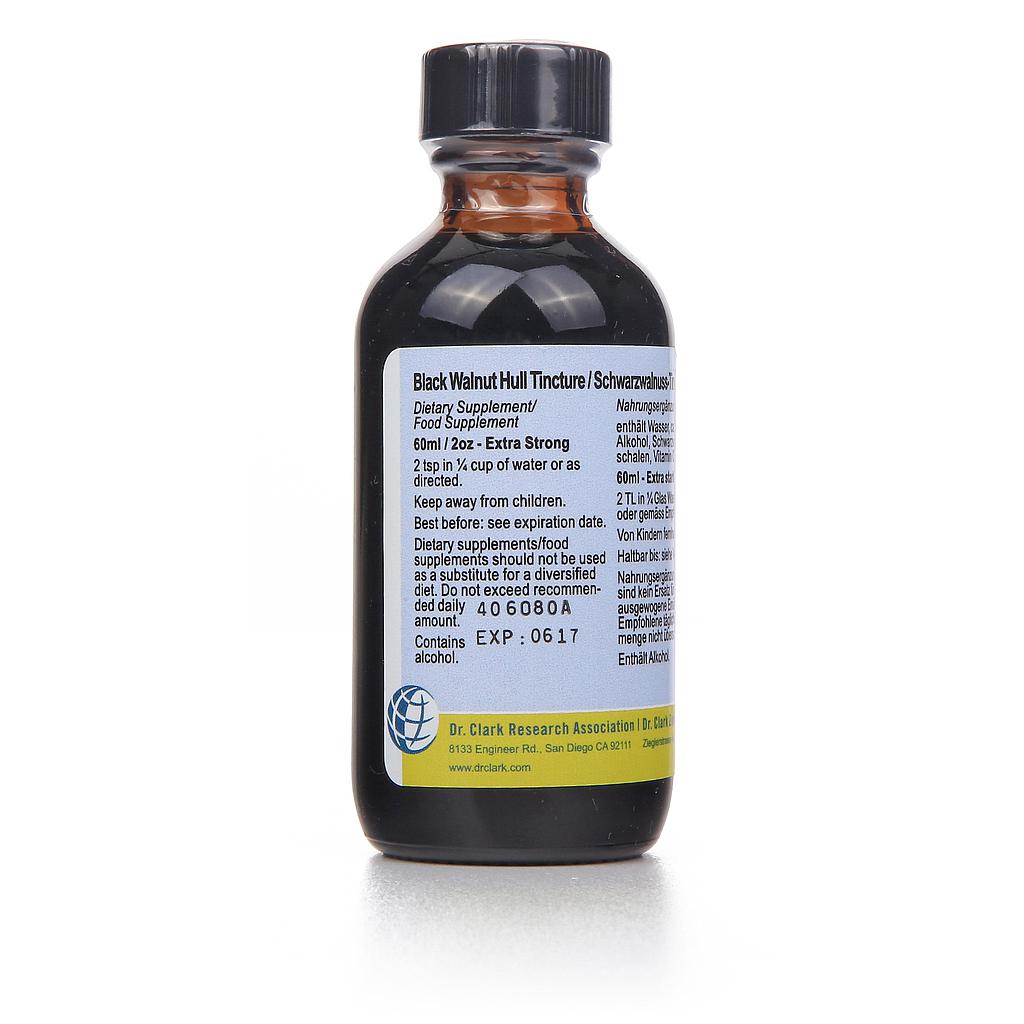 (MMH) Green Black Walnut Hull Tincture 2 oz (60 ml)
---
Sold as part of the Liver Flush Package, Green Black Walnut Hull has amazing immune and cleansing properties. 
This tincture is made from the green hull of the Black Walnut. The Properties of Black Walnut Hull have been recognized by different cultures. To this day an alcoholic beverage is made in Italy from the Black Walnut Hull and used as a digestive.
Because of its effectiveness, Dr. Hulda Clark also used it in other cleanses such as the Bowel Cleanse and the Liver Cleanse. Dr. Hulda Clark herself used the Black Walnut Hull Tincture regularly to benefit from its properties.
All our products are made exclusively from top quality, natural resources. Raw materials and production processes are strictly in line with Dr. Hulda Clark's recommendations. Every product undergoes a rigorous quality control process. Dr. Clark Research Association guarantees the highest purity and quality.
Ingredients
Ingredients: Distilled water, approx. 40% grain alcohol, Green Black Walnut Hulls (Juglans nigra), vitamin C.
Adults and children 12 or more years of age: 2 tsp in ¼ cup of water or as directed.