Green Superfood Blend (30 serv)
Maybe you're always on the go, or perhaps you just don't enjoy the taste of leafy greens. Whatever the reason may be, a daily greens powder could be just the quick, easy solution you're looking for. 
Are you tired of taking a handful of supplements every morning or having trouble getting your full serving of vegetables every day? Our Green Superfood blend has everything you need all in one easy-to-take powder. Containing 9 different blends from probiotic/prebiotic and immune health to detox support and a balanced metabolism blend.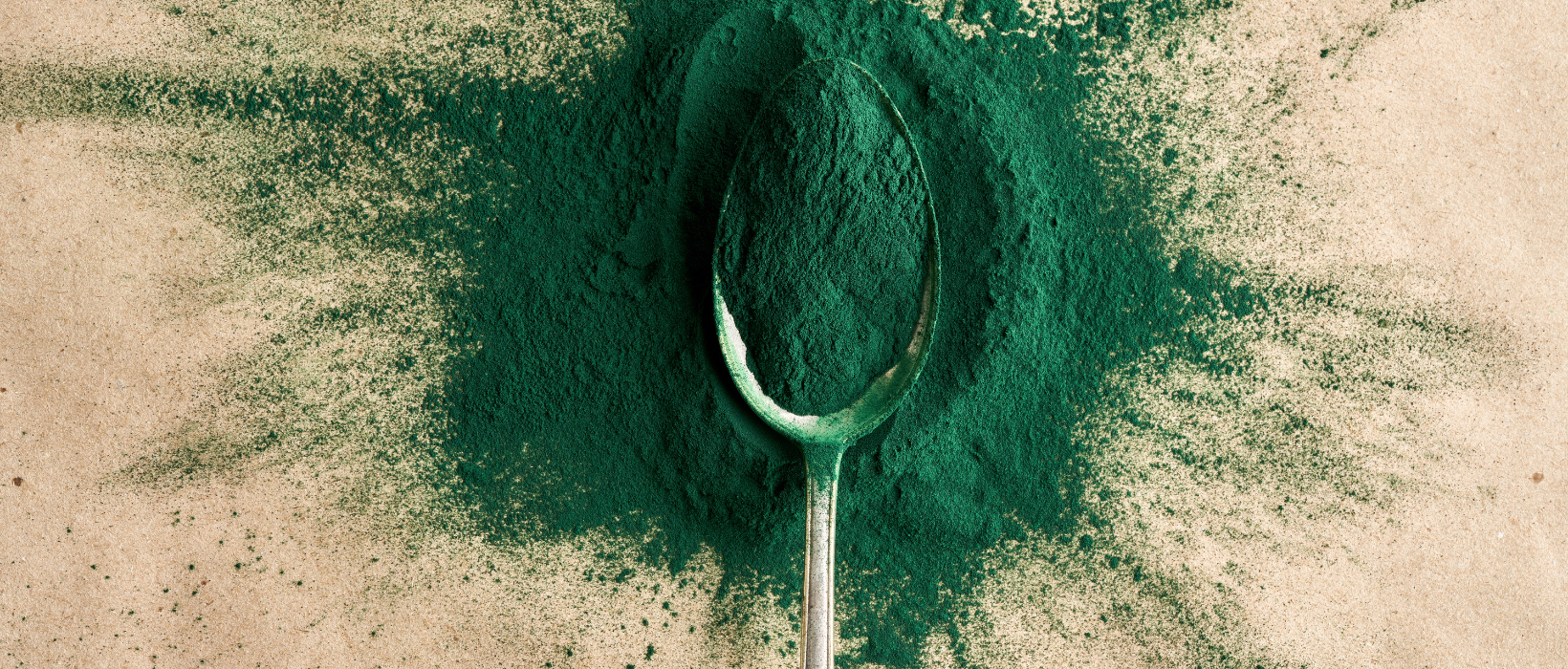 Superfoods are nutrient-rich whole foods that help support your body's everyday processes, such as detoxing, stimulating energy, digestive support and even minimizing stress.
It contains a rich blend of adaptogens, including maca root, rhodiola, organic ashwagandha, and bacopa monneiri, also called water hyssop. 
Adaptogens are a class of herbs and mushrooms that have been used for centuries in traditional medicine to help the body adapt to stress. These natural substances work by regulating the body's stress response and promoting balance and resilience in the face of physical, emotional, and environmental stressors. 
There's more! The digestive benefit of Superfood Blend comes from its use of pro and prebiotics. It contains 

Lactobacillus acidophilus, protease, amylase, lipase, lactase, and cellulase. Probiotics and prebiotics are both important for maintaining a healthy gut microbiome. Probiotics are live bacteria that are beneficial for the digestive system, while prebiotics are types of fiber that feed the good bacteria in the gut. 

Some of the benefits of probiotics include improved digestion, strengthened immune system, and reduced risk of diarrhea, urinary tract infections, and irritable bowel syndrome. Prebiotics, on the other hand, can improve gut health by promoting the growth of beneficial bacteria, helping to regulate digestion.
One of the biggest benefits of Green Superfood Blend is the convenience factor. It can be difficult to find time to prepare and eat a balanced meal every day, especially when you're busy with work or other responsibilities. With Green Superfood Blend, you can simply mix it up and drink it down, making it a quick and easy way to get your comprehensive daily dose of vitamins, minerals, fiber, and adaptogens.
Mix thoroughly 1 scoop into 8 oz. of water or blend in your favorite juice or smoothie. Take it first thing in the morning to jump-start your day and whenever you are hungry.

Your Dynamic Snippet will be displayed here... This message is displayed because you did not provided both a filter and a template to use.