The Farm Bill of 2018 edited the definition of marijuana in the Federal Controlled Substances Act to disclude hemp, opening up a whole new world for the supplementation of this incredible plant. 
While Cannabis sativa is the source plant for both hemp and marijuana, the differences between them are important. Cannabis is known for two phytocannabinoids; delta-9-tetrahydrocannabinol (THC), and cannabidiol (CBD). Each compound has very different medicinal properties.
Marijuana is defined as any Cannabis sativa plant that has greater than 0.3 percent THC. THC is the primary psychoactive compound in cannabis and is responsible for the effects of getting "high". 
Hemp plants are defined as any Cannabis plant that has 0.3 percent or less THC. The laws around this level are so strict, erring on the side of extreme caution, that even a plant with 0.4 percent THC would be classified as a marijuana plant. While even that additional 0.1 percent isn't going to have a noticeable psychoactive effect, that's where the line is drawn between legal and illegal.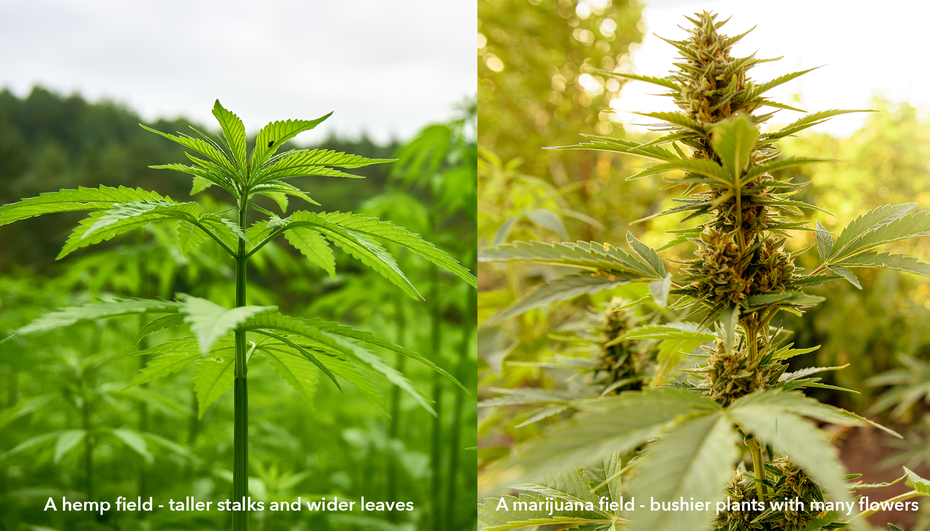 For thousands of years, the Cannabis plant has been bred for two specific reasons; some specifically to harness the THC content, while others for their fiber or seeds, which today are well-known for their use in the creation of CBD products. Since the majority of THC and other health components of Cannabis are found in the flower, the marijuana plant also differs in appearance from the Hemp plant. Marijuana plants are shorter and bushier-the more flower, the better-and Hemp is taller and more stalky, providing for better fiber.
The laws behind the legal use of these plants and their constituents are still quite strict. So, while hemp is no longer an illegal drug, CBD itself is still an approved drug and therefore cannot legally be sold individually or singled out as the main ingredient in dietary supplements. For this reason, we do not make claims on the CBD in our hemp products. We believe that full-spectrum hemp provides a range of cannabinoids (as well as terpenes and phenolics) that work best together, according to nature's design.
Why then, do you see a plethora of "CBD" products flooding the market, now that the Farm Bill has passed? There simply isn't enough enforcement of these rather vague restrictions and there is enough "gray area" surrounding the subject that what feels right and legal in the interpretation of the law by one company, may not feel the same way for another company. 
Mountain Meadow Herbs is the latter. We carefully watched the legislation play out in 2018 and spent a lot of time and energy afterward to best understand the safest way to bring these products on board. The interest and anticipation were noted on the daily, as individuals reached out to us looking for any and all things CBD.
By the summer of 2019, we identified our comfort level and began production of our "Green Line" of products. 
First off the production line was Hemp+, our Full-Spectrum Hemp capsule with Essential Multivitamins. After that product was released, we became interested in finding a local source for our Hemp, as Montana had just started working with and registering hemp growers in the state. As luck would have it, a short 20-mile drive would bring us to a farm in Dayton, Montana, and a 6.5-acre field of hemp growing on the shores of Flathead Lake. The rest is history, you could say, and work began on testing the material, the process, and the results. 
Hemp Caps and Full-Spectrum Hemp Extract were released at the beginning of 2020. Both are pure, potent forms of the hemp plant, harnessing the healthful constituents from the leaves, stalks, seeds, and more. After the release of our Hemp Extract we quickly realized that we wanted to offer more health benefits to our customers and to contain a higher level of cannabinoids, this led us to reformulate the formula and turn it into our NEW Full-Spectrum Hemp Blend.
Our vision for "Green Line" is ever-growing, with plans to add hemp to a number of different products that can benefit from its inclusion; joint and muscle products, mood, and sleep products, and more! We hope to have something for everyone, hemp fans, and non-hemp fans alike!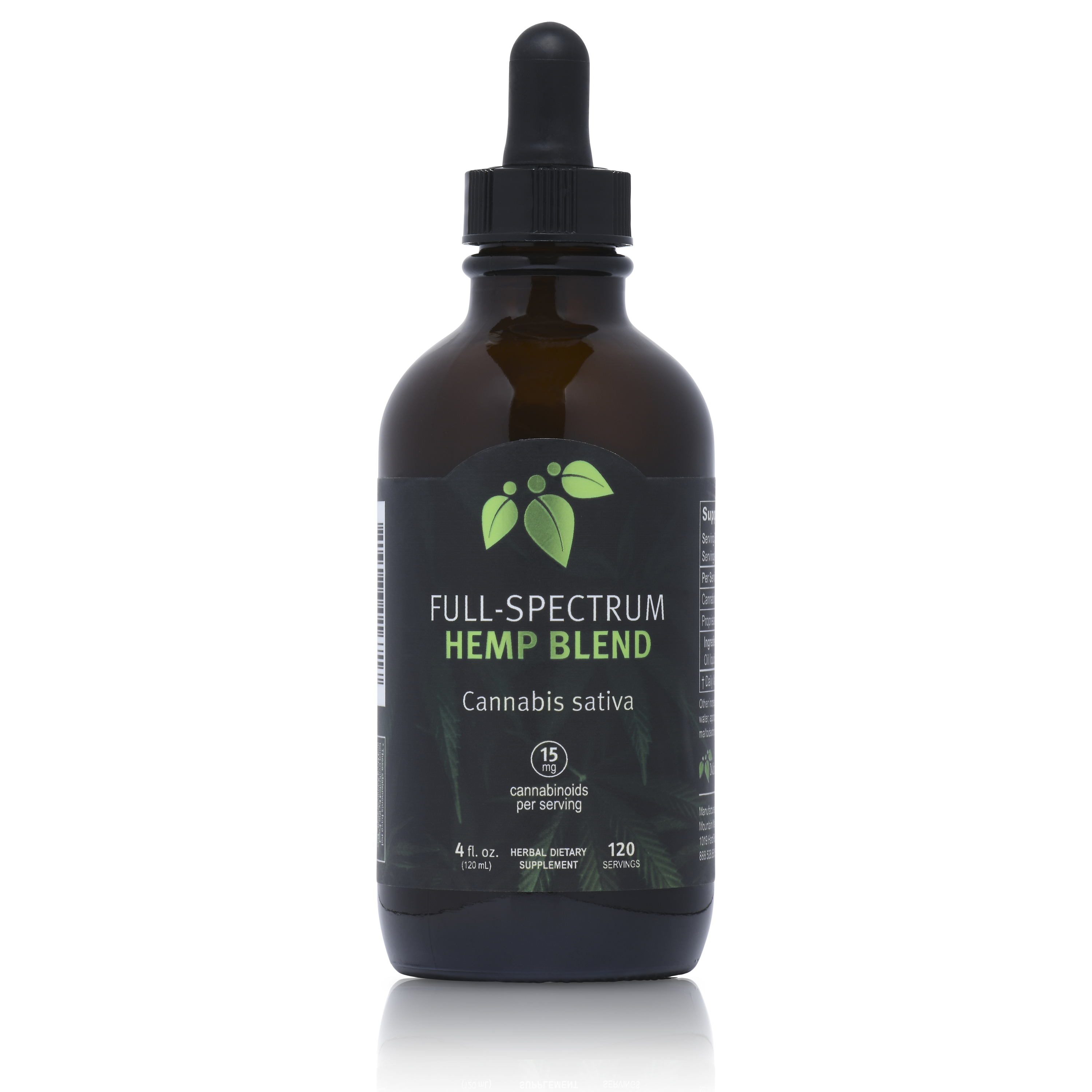 Full-Spectrum Hemp Blend
Locally grown hemp plants are extracted into our potent and pure Full-Spectrum Hemp Blend for multiple health benefits, including central nervous system support, mood and energy support, physical comfort support, and more. 
Hemp Caps
Testing has shown that the most beneficial results come when using the entire hemp plant, taking advantage of the root, stalk, and flower as a whole. Our NEW Hemp Caps utilize exactly that. Sourced from a federally regulated local farm and tested for purity, quality, and potency, this product is designed to work with your body and against it.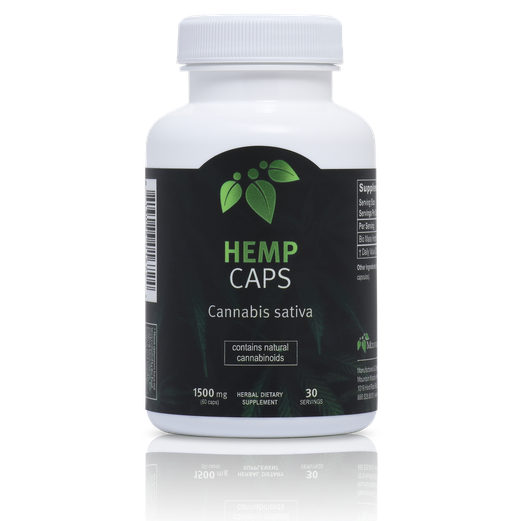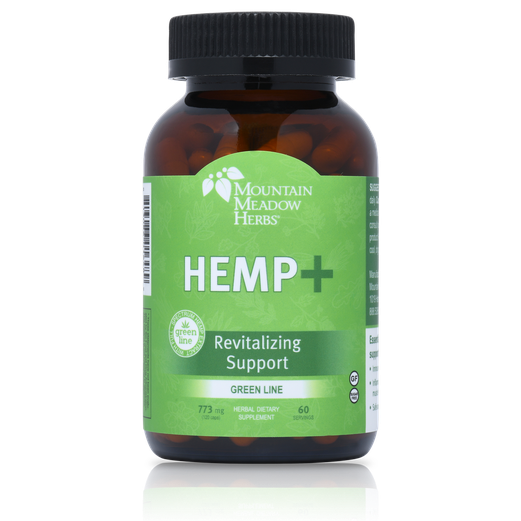 Hemp+
Full-spectrum hemp provides a full range of cannabinoids and is not selective to just one type. There are hundreds of active compounds within full-spectrum hemp--including cannabinoids, terpenes, and phenolics--and they work best together, according to nature's design.