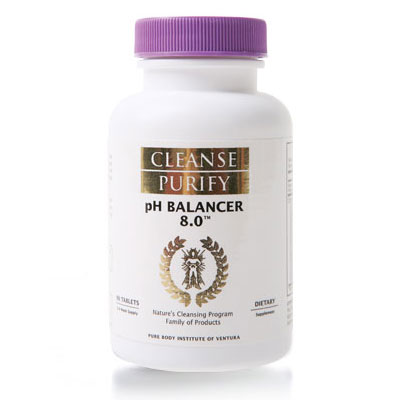 PH Balancer, PBI
Alkalizing formula
• Maintain appropriate pH balance
• Fill the gaps in your diet
• Affordable alternative to alkaline water machines
---
Alkalizing formula
• Maintain appropriate pH balance
• Fill the gaps in your diet
• Affordable alternative to alkaline water machines
Many of the foods we eat are acid-producing and harmful. These acid-forming foods create intense cravings for more of what's unhealthy. It is up to us to alkalize our bodies 24 hours a day. Proper body function is impossible unless appropriate pH balance is maintained.
The longer a body is in contact with acid, the more it is damaged and the longer it will take to recover.
If expecting, nursing, under 12 years old or on prescriptions, talk with your healthcare provider about using this product. 
Ingredients
Contains: L-Taurine, Hawthorne Berry extract, Safflower seed, Wasabi Japonica, Dioscorea, Wild Cherry Bark, Allium Cepa, Barberry root, Bilberry fruit, Cinnamon bark, L-Carnitine, Fritillaria, Pleurisy root, Turmeric root, L-Arginine, Cayenne fruit, Wood Betony.
Suggested Use: Take 2 capsules 2 times daily, unless otherwise directed.